Miami Paternity Attorneys
Helping Establish Parental Rights Through Paternity Suits throughout Miami-Dade County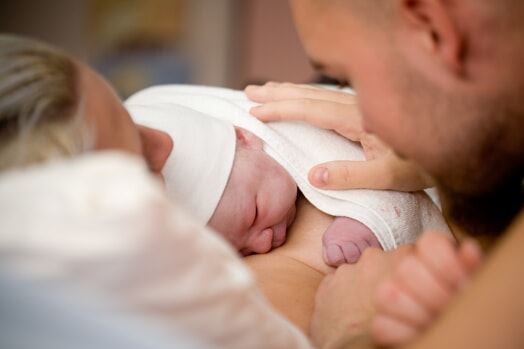 Do you need a DNA test to prove paternity? Are you trying to collect child support but facing the roadblock of a paternity suit?
At Orshan, Spann & Fernandez-Mesa, our Miami paternity attorney represents mothers and fathers who need help determining the parentage of a child. We are committed to protecting your rights and privacy in an often frustrating process.
We represent men and women throughout Florida from our office in Coral Gables. Arrange an appointment today to sit down with one of our Miami paternity lawyers to discuss your goals and concerns.
Send us an email or give us a call at (305) 853-9161 to get started with a paternity case in Miami-Dade County!
How Paternity Helps Mothers Get Child Support or Fight Visitation
If you were unmarried at the time of your child's birth, then your child does not have a legal father. However, you and your child have the right to child support from the father. To receive the support you need and deserve, you will have to file a paternity action to establish the father's parentage.
Our Miami-Dade paternity lawyers can help you:
Confirm paternity through a DNA test
Pursue an action against a father who refuses to pay sufficient child support
Limit visitation rights from a father who you feel would be abusive or a negative influence in your child's life
Our paternity lawyers in Miami can represent you in family court custody proceedings to argue on your behalf. We understand that bringing forward a paternity action can be intimidating – many are met with contention and denial from alleged fathers.
Our team is determined to make sure paternity is accurately established so that you and your child receive the support to which you are entitled.
Fathers Establishing Paternity & Challenging Paternity Actions
If you are a father who needs to establish paternity and assert your rights and responsibilities as a father, then we can help you. If you were unmarried at the time of your alleged child's birth, then you are not recognized as the legal father. A paternity action is your path forward to establishing your fatherhood in Florida.
At Orshan, Spann & Fernandez-Mesa, we understand that some courts still maintain unfair biases against fathers, especially in awarding custody. We take great care to help our clients overcome the challenges they face and ensure that their rights are not violated at any point in the process.
Our representation includes:
When you retain our Miami paternity lawyers, your case is kept in strictest confidence. We understand that the process can be emotionally taxing and overwhelming, so we offer compassionate and personalized service that meets your unique needs.
Choose a Miami-Dade Paternity Attorney That You Can Trust
Filing a paternity suit in Florida can be complex, so be sure to retain a knowledgeable lawyer who has experience handling paternity cases in Florida.
At Orshan, Spann & Fernandez-Mesa, our Florida family law attorneys have decades of combined experience representing both mothers and fathers. We make sure every case is handled with the utmost care and attention to detail.
Both our case results and our reviews illustrate the dedication we maintain to our clients' well-being. You'd be hard-pressed to find a firm as committed to your success as Orshan, Spann & Fernandez-Mesa.
Related Reading:
The Benefits of Proving Paternity
How to Establish Paternity in Florida
Contact us online or reach out to us at (305) 853-9161 to get started on your Miami-Dade paternity case with a confidential consultation. Our Values
Why Choose Our Team to Help You
We Treat You Like Family

We strive to provide quality, thoughtful, timely service to each of our clients. We provide timely, detailed updates on your case and make ourselves available to answer and follow up on any questions you may have.

Personalized Attention to Your Case

Every individual and family has a unique set of circumstances requiring a tailored approach. We treat each client as if they were our only client. Each case is treated with the utmost care and attention.

Thoughtful Preparation & Planning

We will get you through every step and be fully transparent of the process and what you can expect. We take a collaborative approach with our clients - we want to know what you think.

Quality, High-Caliber Representation

Our team is well-respected and recognized throughout the Miami-Dade area. We're known for our precise, in-depth knowledge of the law and versatile, strategic approach to each client's case.